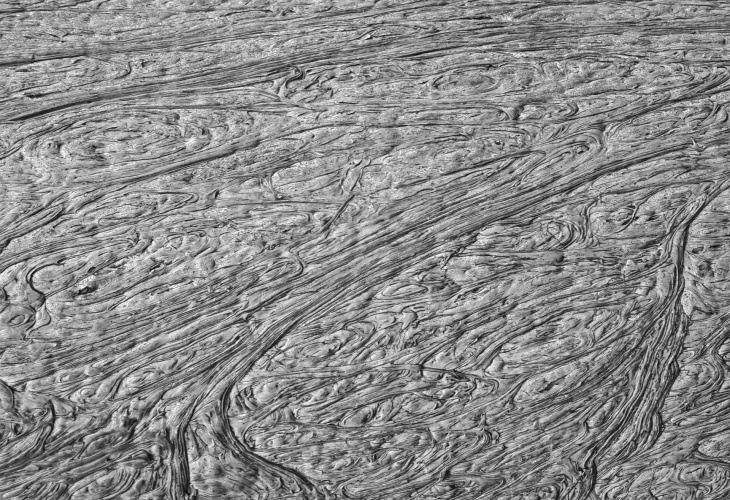 Reprobate Silver
Many people in America love money. Did you know the Bible says the love of money is the root of all evil? God doesn't need money and He sure doesn't worship it. In fact, this may shock you, but in Jeremiah it talks about God rejecting men and it likens them to reprobate silver. Reprobate means rejection. Can you imagine rejecting silver? If I said I had $100 worth of silver to give you, can you imagine rejecting such an offer? 
God rejects sacrifices that are impure. The Lord rejects the dross from the silver. He rejects insincere prayers. God reprobates or rejects unrepentant sinners that harden their hearts and reject Him. They are reprobates, just like the rejected silver that isn't pure. God's word is pure and true and Jeremiah stating that God rejects men is a scary thought. Jeremiah 6:27-30 states: I have set thee for a tower and a fortress among my people, that you may know and try their way. They are all grievous revolters, walking with slanders: they are brass and iron; they are all  corrupters. The bellows are burned, the lead is consumed of the fire; the founder melts in vain: for the wicked are not plucked away. Reprobate silver shall men call them, because the Lord has rejected them.
Reprobate silver shall men call them because God has rejected them. Again, I ask you, can you imagine yourself turning down an offer to receive silver? Most people wouldn't turn it down. But the Bible says God rejects some people just like they are rejected silver. In other words, they were the dross; they were useless.
The Rejected Ones
Who are these rejected ones? In Jeremiah, it's talking about the rejected Israelites. They thought since they were descendants from Abraham, that basically that's all they needed. They could offer up insincere sacrifices; blemished sacrifices and it would be alright. These men professed God with their lips while their hearts were far from Him. None of these fooled God, and God rejected them just like reprobate silver.
Isaiah 1:4-15 describes men that are reprobate silver and what God thinks of them. Ah sinful nation, a people laden with iniquity, a seed of evildoers, children that are corrupters: they have forsaken the Lord, they have provoked the Holy One of Israel unto anger, they are gone away backward. Why should ye be stricken anymore? ye will revolt more and more: the whole head is sick, and the whole heart faint.  From the sole of the foot even unto the head there is no soundness in it; but wounds, and bruises, and putrifying sores: they have not been closed, neither bound up, neither mollified with ointment. Your country is desolate, your cities are burned with fire: your land, strangers devour it in your presence, and it is desolate, as overthrown by strangers.
Small Remnant
 And the daughter of Zion is left as a cottage in a vineyard, as a lodge in a garden of cucumbers, as a besieged city. Except the Lord of hosts had left unto us a very small remnant, we should have been as Sodom, and we should have been like unto Gomorrah. Hear the word of the Lord, ye rulers of Sodom; give ear unto the law of our God, ye people of Gomorrah. To what purpose is the multitude of your sacrifices unto me? saith the Lord: I am full of the burnt offerings of rams, and the fat of fed beasts; and I delight not in the blood of bullocks, or of lambs, or of he goats.
When ye come to appear before me, who hath required this at your hand, to tread my courts? Bring no more vain oblations; incense is an abomination unto me; the new moons and sabbaths, the calling of assemblies, I cannot away with; it is iniquity, even the solemn meeting. Your new moons and your appointed feasts my soul hateth: they are a trouble unto me; I am weary to bear them. And when ye spread forth your hands, I will hide mine eyes from you: yea, when ye make many prayers, I will not hear: your hands are full of blood.
God Does Not Hear Their Prayers
When God reprobates people like the ones described here in the first chapter of Isaiah, please notice that He does not hear their prayers. God is weary with them. Their sacrifices (or nowadays we might call good deeds) are an abomination to Almighty God. He says their hands are full of blood. Doesn't that sound like America today? Approximately 3,000 babies are murdered in the womb, every day in the United States of America. It is our greatest sin as a nation.
The only way we can avoid God's further wrath is to repent and trust Jesus. Just like God left a small remnant of true worshipers in Israel during Isaiah's time, I believe God still has a remnant of true followers of Jesus in America today. I thank God and praise Him for this. Oh, but people need to hear the Gospel. Unbelievers need to hear that Jesus Christ is the only Savior. That's why we bring the glorious Gospel to the streets. Jesus Christ is Lord of all and people need to hear His wonderful name.
God Still Reprobates People Today
Not only did God reprobate the fake followers in the Old Testament, He still reprobates people today. He rejects those who harden their hearts toward Him. But after your hardness and impenitent heart you treasure up unto yourself wrath against the day of wrath and revelation of the righteous judgment of God (Romans 2:5). Oh, don't be fooled tonight. God is angry with wicked sinners. You're not wicked you say? Please listen to Jeremiah 17:9: The heart is deceitful above all things and desperately wicked: who can know it? God says your own heart is deceitful and desperately wicked. Even you don't know your own heart! In other words, you don't understand how wicked you really are. We have all rebelled against God. None of us are righteous. We've all sinned against God. Every single one of us.
Your Wicked Heart
If Jesus Christ is not your Lord and Savior, then you are still in this same state tonight. Your heart is wicked and the guilt of your sins remains upon yourself. People being deceived and thinking they are alright with God wasn't just an Old Testament problem. The same problem still exists today. Unto the pure all things are pure: but unto them that are defiled and unbelieving is nothing pure; but even their mind and conscience is defiled. They profess that they know God; but in works they deny him, being abominable, and disobedient, and unto every good work reprobate (Titus 1:15-16).
Don't be fooled tonight. Don't foolishly think that you can claim to know God when you deny Him with your works. Is this you tonight? Do you claim that Jesus is your Savior, while you still live your life for the devil? You can't have it both ways. Either you are for Jesus or you are against Him. You either love Jesus and obey Him or you love your sins and live for yourself and Satan. It's one or the other, but not both ways. Many people nowadays reject Jesus Christ and believe in many different things. Some say they believe in science. Others believe in themselves. Still others believe in false religions. All of these show that God is still reprobating people today. Now as Jannes and Jambres withstood Moses, so do these also resist the truth: men of corrupt minds, reprobate concerning the faith (2 Timothy 3:8).
How Many Wicked Thoughts In Your Lifetime?
We have all had corrupt minds. How many wicked thoughts do you think have come into your mind in your lifetime? The Bible says even secret things will be judged by God and your secret thoughts are included in secret things. God is that Holy! For God shall bring every work into judgment, with every secret thing, whether it be good, or whether it be evil (Ecclesiastes 12:14). Every secret thing includes your thoughts, your words and your actions.
Even the sins that you thought you got away with. We don't get away with anything. God is all powerful, all knowing and ever present. Your sins, even secret sins have been seen and recorded by God. Every time you've wished ill or harm on someone. Every time you've looked at pornography, or snuck a drink or secretly did drugs. God has seen al of it and recorded all of it in His books. Those books will be revealed on Judgment Day (Revelation 20:11-15).
Is God Pricking Your Conscience?
If you are listening to this message tonight and God is pricking your conscience, then there is good news. You haven't been reprobated to the point of no return. God will not always strive with man, but if your conscience is bothering you over your sinfulness and God is showing you His Holiness, do not reject such a great of salvation. Come to Jesus Christ tonight. Turn from your sins and turn to Jesus Christ our Lord. Stop pretending and playing games with God. Repent and believe the Gospel. Only Jesus can save you from God's righteous wrath, from His righteous judgment. We are all going to die and all stand before God on Judgment Day. You will have no place to hide and you won't have anyone to blame. You will give an account to God for your sins on that great and terrible day of the Lord.
That is, unless you repent from your sins and surrender your life to Jesus, fully and completely. If you truly have repentance toward God and faith in Jesus Christ our Lord, your sins will be forgiven. Your slate will be wiped clean. Jesus takes your sins upon Himself as He hung on the cross and he gives you His righteousness. Oh, receive the amazing gift of eternal salvation. God will no longer hold your sins against you.
He That Hath The Son Hath Life
And this is the record, that God hath given to us eternal life, and this life is in his Son. He that hath the Son hath life; and he that hath not the Son of God hath not life. These things have I written unto you that believe on the name of  the Son of God; that ye may know that ye have eternal life, and that ye may believe on the name of the Son of God (1 John 5:11-13). And this is life eternal, that they might know thee the only true God, and Jesus Christ, whom thou hast sent (John 17:3).
And as Moses lifted up the serpent in the wilderness, even so must the Son of man be lifted up: That whosoever believeth in him should not perish, but have eternal life. For God so loved the world, that he gave his only begotten Son, that whosoever believeth in him should not perish, but have everlasting life (John 3:14-16).
Believe In The Son Of God
Oh tonight, believe in the Son of God. Believe that Jesus suffered, bled and died on the cruel cross for your sins. That you might be forgiven. Believe that God punished His only begotten Son that you might have life. Oh, believe that Jesus bore God's wrath in your place. Believe that Jesus died, was buried and rose again from the grave. Yes, believe that Jesus takes away your sins and gives you eternal life.
I'm pleading with you to believe this with all your heart. Call upon the name of Jesus tonight and be saved. Repent from your sins and put your trust in Jesus. The Lord preached repentance in His very first message 2,000 years ago. Mark 1:14-15 says: Now after John was put in prison, Jesus came into Galilee, preaching the gospel of the kingdom of God, And saying, The time is fulfilled, and the kingdom of God is at hand: repent, and believe the gospel. Do this tonight, repent and believe the Gospel. Then God will see you as fine silver instead of dross; as pure silver through the purity of Jesus, instead of reprobate silver. Come to Jesus. Turn from your sins and surrender your life to Jesus. Repent, trust Jesus and receive eternal life.
(This message was lifted up in downtown Springfield, MO on November 17, 2017)